Our history
A long fil rouge made up of two fundamental elements: land and family
For as long as we can trace it, the Rosso family has always had a close relationship with the land of Roero.
Retracing the history of past generations, in fact, there is the agricultural element in common, albeit in different forms.
My father Domenico, during the years of his activity, chose to favor the vegetable sector. Grandfather Francesco, however, left us proof of his love for the vineyard and for the production of a "good Nebbiolo", as can be seen from an old notebook still preserved in the cellar .
And I, who have been running the family business since 2001, have undoubtedly inherited my grandfather's passion, starting to produce, in 2012, the first Roero wine labels by the name of Francesco Rosso.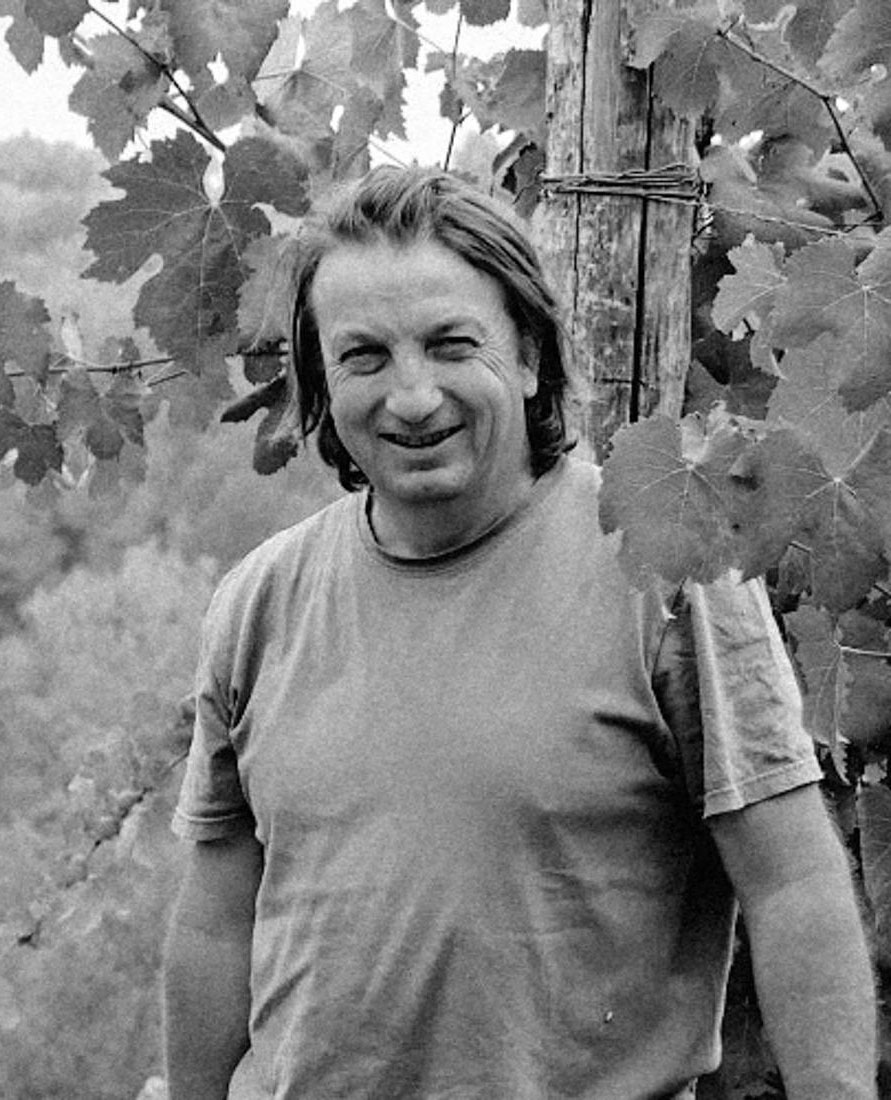 From grandpa to nephew
The soul passage
As I anticipated, my grandfather was a great lover of wine and cellar work. Born in 1898, he spent his life discovering the secrets of the Roero varieties, focusing in particular on Nebbiolo, which was his favourite.
In the pages of the diary, handwritten with an old-fashioned calligraphy, he reported a large number of useful tips and stories from the vintages between '60 and '68, the year in which he left us.
That same year also marks my birth, just a few days after his death: this coincidence of arrivals and departures, together with the shared passion for the vineyard, has always convinced me that a part of my grandfather Francesco relived in me; that he had reached me, through an exchange of the soul.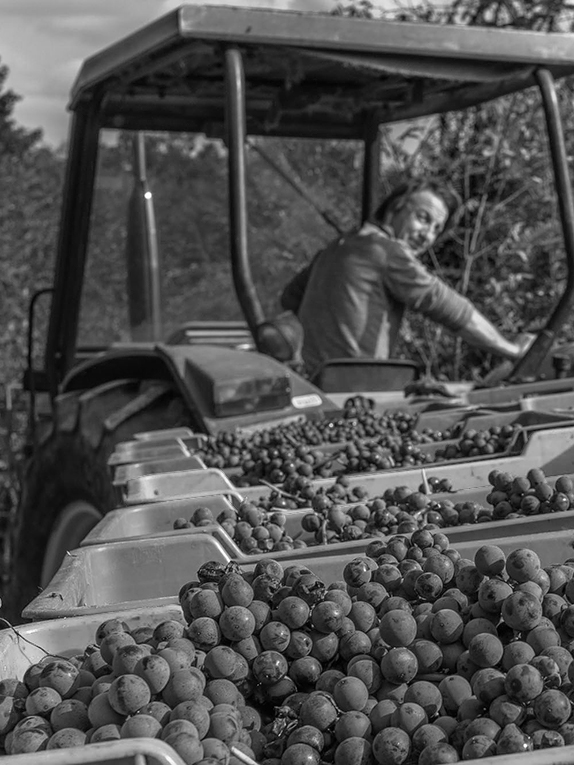 Back to the origins
The business as you know it today was born in 2001, but it is only in 2012 that we go out on the market with the first self-produced wine labels.
After years of focusing on the vegetable sector, it was my choice to go back to the origins and restore some abandoned vineyards, to revive the "good nebbiolo" of the past. Hence the beginning of the winemaking activity, which after Nebbiolo continued with Barbera, Arneis and rosé wine.
Today our company is mainly focused on the production of characteristic Roero wines, with an adjoining small cultivation of hazelnuts, another excellent fruit of these lands.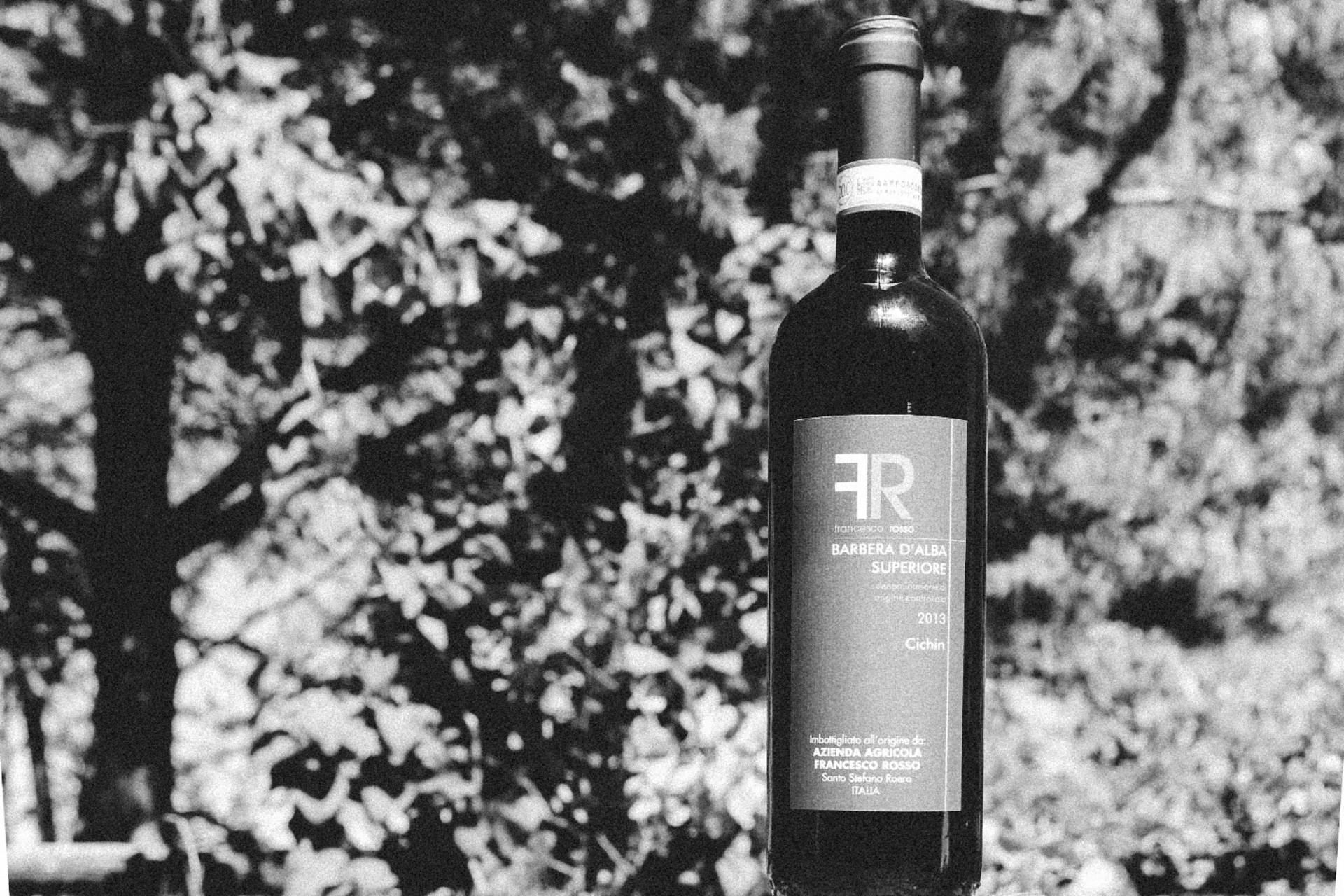 A family, a team
Leading the business and carrying out almost all of the work are me and my wife, who has been collaborating with me since 2014 in what is, to all intents and purposes, an entirely family owned business.
The team is made up of 5 people: my wife Maria and I, our two children Alex and Giulia, and the grandmother. We personally dedicate ourselves to every aspect of production, from the vineyard to the finished and bottled product, with the exception of the harvest, during which we inevitably rely on the help of a cooperative.
To demonstrate our commitment and the genuineness of family management, we are part of the FIVI (Italian Federation of Independent Winegrowers) association, whose philosophy is totally in line with our ideals.